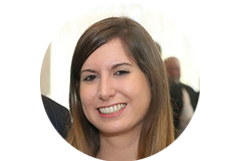 Heather
Heather Hurst has always had a passion for travel which led her to obtaining her Bachelor's Degree in International Studies. Soon after being hired by All About Travel, she went on to earn accreditation as a Certified Travel Agent from The Travel Institute.

Her love of travel has grown as she toured various countries and destinations. She has visited much of the Caribbean, along with Asia and Europe. She is an expert in planning honeymoons, destination weddings, and group travel worldwide.

"I love helping to make travel dreams a reality for my clients. It's a very rewarding experience to make my client's ideal vacation possible, from helping a couple plan their anniversary to working with the Make A Wish Foundation to make a child's travel Wish come true."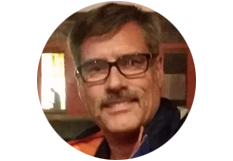 Darren
Darren has worked in the travel industry for 26+ years in a variety of rolls. After graduating from the University of Louisville with a bachelor's degree in business, he worked for a large multi-national corporation for 3 years and it became clear that he could never be content in a 9 to 5 setting. He resigned and enrolled at Travel Professionals International school where he learned the basics of travel planning.

After graduation, he worked for a small travel agency for 9 years before founding All About Travel in 1999. He now works as a full-time manager, travel and tour planner, and tour guide. During his tenure he has personally visited over 35 countries and escorted over 7,000 group trip participants around the globe.

In his free time, Darren is a scuba diving instructor, private pilot and enjoys being home reading and riding in his boat and being with his partner of 19 years.